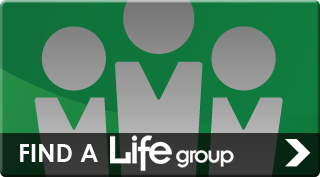 LIFEgroups are the key way to get connected and be encouraged to grow spiritually here at Christ's Church of the Valley. We believe spiritual growth flows out of Life in the following Relationships…
Life with God
Life with Others
Life of Service
Life of Witness

To help develop these significant relationships, we have created "LIFEgroups." It is our goal to have 80% of our church involved in either a LIFEgroup or another similar small group experience. While most groups are sermon-based, some deal with special interests focusing on topics such as Marriage, Financial Freedom (Financial Peace University) and Christian basics for new believers and those coming back to God (Starting Point) etc…
These home LIFEgroups require a ten-week commitment, and are comprised of 10-16 people. They meet weekly or bi-weekly to share, to study God's Word and to support one another spiritually. LIFEgroups are also the best way to serve together and reach out to others who don't know God.
CCV has had a long history of small groups, but our desire is to have LIFEgroups be more than just a ministry, but rather the heart of our church body.
"The future of the church depends on whether it develops true community. We can get by for a while on size, skilled communication, and programs to meet every need, but unless we sense that we belong to each other; with masks off, the vibrant church of today will become the powerless church of tomorrow."
–Larry Crabb
STARTING POINT: If you're a:

Newer Believer
Someone investigating Christianity
Someone rededicating their life to Christ
Or anyone who is battling barriers in their growth of faith

Starting Point is the Group for you!